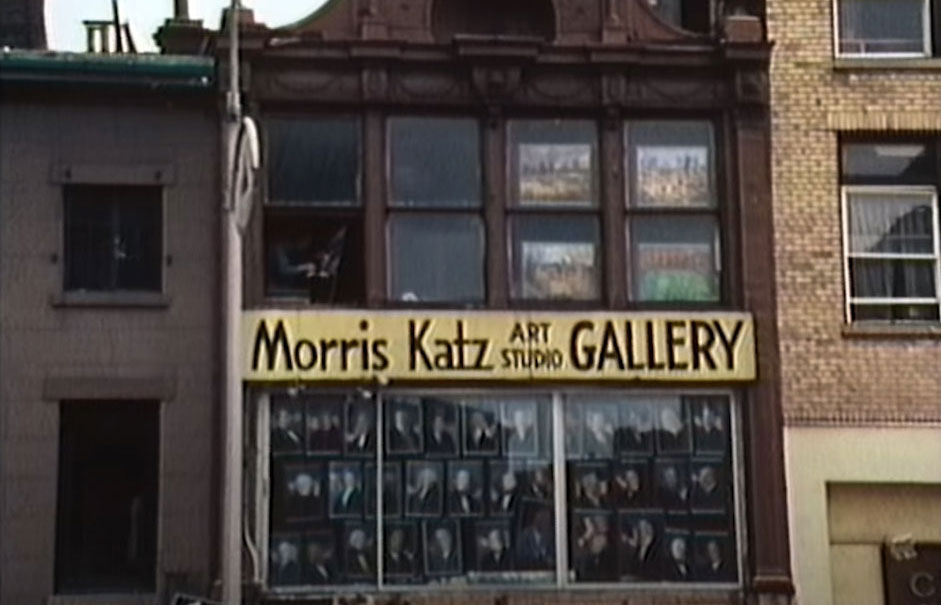 The Presidential Collection
Fame and all, Morris Katz always remained at heart a persecuted Jew hailing from one of the world's poorest regions. He prized his ability to use Judaic art to transmit his heritage to the next generation. Similarly, Morris's gratitude towards the US for providing him sanctuary and his reverence for the American value of religious liberty knew no bounds.
Within minutes of the assassination of President John F. Kennedy, Morris painted a breathtaking portrait of the president, which instantly made waves.
He was offered $50,000 – a fantastic sum at the time – for it, but declined. "It is not something commercial to be sold. This picture contains more than anyone can realize," Morris said. "It is a picture of everything this great man and American means to me and my people – How can you sell that?"
Seeing how meaningful the portrait was to the grieving nation, Morris began his longest project ever, the one that would become the apple of his eye for life: The Presidential Collection.
Morris spent years painting meticulous masterful portraits of each president, from George Washington through, eventually, George H. W. Bush.
The artist famous for completing beautiful portraits within minutes spent an average of 200 hours(!) on each Presidential Collection portrait in "Old Master" style. Each portrait masterfully conveyed the president's personality and featured intricate detail.
These were the first presidential portraits in history in which the flags featured a precise number of stars, equal to the number of states/colonies in the union at the time.
These portraits became world famous. Millions of postcards featuring them were sold, each one featuring a tribute from the artist to the presidents and the great nation they led.
Morris personally treasured the collection, displaying it within his studio throughout his lifetime. (The Kennedy portrait eventually became waterlogged.)
Today, these portraits remain one of America's most valuable and poignant historical artifacts – a majestic symbol of what has made, and continues to make, our nation the great beacon of liberty and innovation it is.