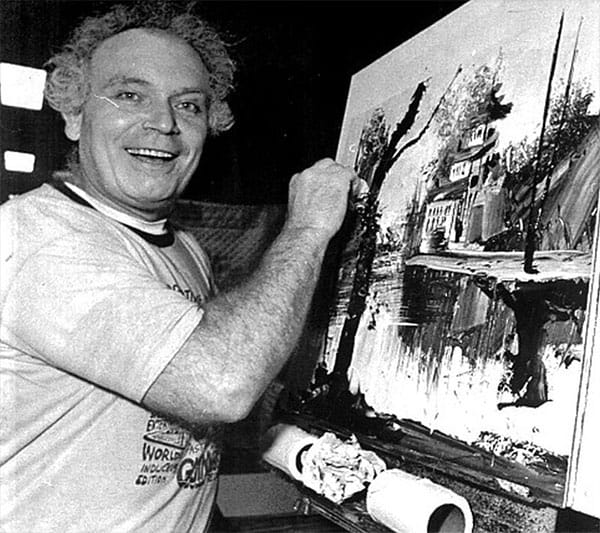 Who was Morris Katz?
Morris (Moshe) Katz was born in Galicia in 1932. His once-in-a-generation artistic talent was evident at a young age. At age 13, Morris studied art in Munich under the famed Dr. Hans Fokler. During the Holocaust, Morris suffered unspeakable horrors in Nazi concentration camps and lost most of his family. He later arrived on American shores as a distraught refugee and settled in New York.
Morris initially began working as a carpenter but, after struggling to find a job where he was able to keep Sabbath, he began painting.
Morris's art career would earn him global acclaim, with nicknames such as "the world's fastest artist" and "the Albert Einstein of Art." Morris's incredible talent at both conventional and "Instant Art," through which he completed artistic masterpieces within minutes, turned him into a celebrity featured on all major TV shows.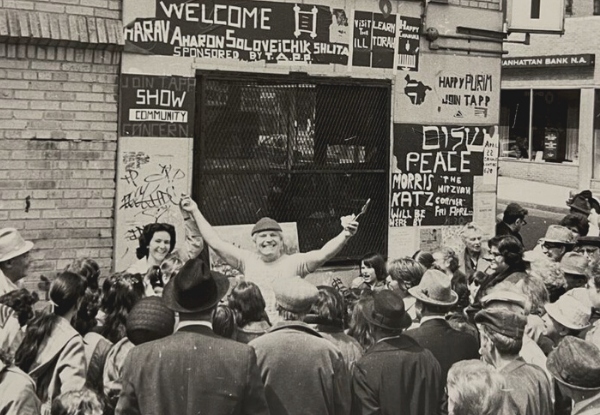 More than an artist, Morris was an entertainer, utilizing his talents and wit to enthrall audiences of all stripes. Morris was prominently featured on "Ripley's Believe it or Not" and became famous for his ability to paint using a palette knife and toilet paper instead of a paintbrush. He also made it into the Chocolate Hall of Fame for painting with chocolate.
Morris was recognized by the Guinness Book of World Records as both the fastest and most prolific artist in the world.
Morris wrested the latter world record from Picasso in his presence! He would use several tons of paint a year, completing over 280,000 paintings over his career.
Morris's Presidential Collection of US presidents was the apple of his eye, featured on millions of postcards sold. In 1965, the Vatican selected him out of 500 renowned artists to paint the portrait of Pope Paul VI. Over 3 million copies were sold worldwide.
Morris died in 2010 after suffering a stroke. His work is exhibited in over 100 prestigious art museums around the world, including three paintings at the Smithsonian Institute in Washington, DC.
Featured On Famous TV Shows
60 Minutes | Walter Cronkite | Ripley's Believe It Or Not | Joe Franklin | Mike Douglas | Thicke of the Night | David Letterman | Prime Time Live | NBC Today | CBS News | Regis Philbin Lifetime | PM Magazine | Good Morning New York | The Best of Real People | Hour Magazine | Various programs in Israel, Japan, Italy, Australia and Germany