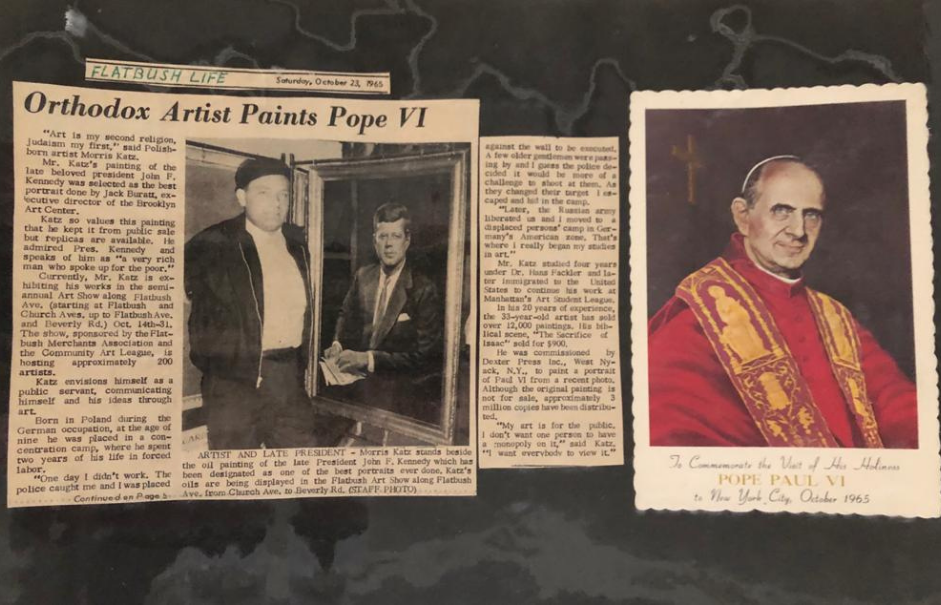 Inspiration Behind Painting
One of the world's most famous artists, Morris Katz always had special gratitude to the country that accepted him as an immigrant back in 1949. After going through the horrors of Nazi concentration camps and losing most of his family, at last he was in a country that would embrace him and his faith, Judaism. Morris would be able to choose his occupation as a painter while being able to keep Shabbos.
On November 22, 1963, President John F. Kennedy died at Parkland Hospital, Dallas, TX. Unfortunately the beloved president by all types of citizens and people around the world had succumbed to gunshot wounds from an assassination.
"After the assassination of President Kennedy, I decided to paint his portrait more realistically than a palette knife would allow. I used a brush for the first time in many years. When that work was done I decided to do all the American presidents in just the same way, using the brush in the old master style to achieve more photographic verisimilitude. This was an enormous undertaking. The Presidential Series was for me an important achievement."
Morris Katz
After multiple offers of $50,000 and higher, Morris would not part with the painting. It was so dear to him and no money at all would quantify what it meant to him about his personal story of survival.
It was not only about the gratitude he had for being free from the shackles of Nazi Germany but it was his acknowledgment of how he was able to practice his religion proud and free.